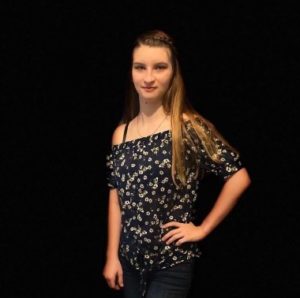 ♥♥♥♥♥♥♥♥♥♥♥♥♥♥♥♥♥♥♥♥♥♥♥♥♥♥♥♥♥♥♥♥♥♥♥♥♥♥♥♥♥♥♥♥♥♥♥♥♥♥♥♥♥♥♥♥♥♥♥♥♥
Selena's love for dogs is lifelong and stems back to her childhood. She works hard to make sure each family pet looks perfect and has a great grooming experience.
The dogs love her cute little voice. It seems their tails wag the entire grooming session. Don't let her cute tiny voice and shy demeanor fool you, she is very capable and educated.
Her start in pet grooming began at The Florida Academy Pet Grooming. Her passion for pet care is evident in the way she continues to educate herself and hone her skills. Her work is very detailed and she believes in quality over quantity.
♥♥♥♥♥♥♥♥♥♥♥♥♥♥♥♥♥♥♥♥♥♥♥♥♥♥♥♥♥♥♥♥♥♥♥♥♥♥♥♥♥♥♥♥♥♥♥♥♥♥♥♥♥♥♥♥♥♥♥♥♥