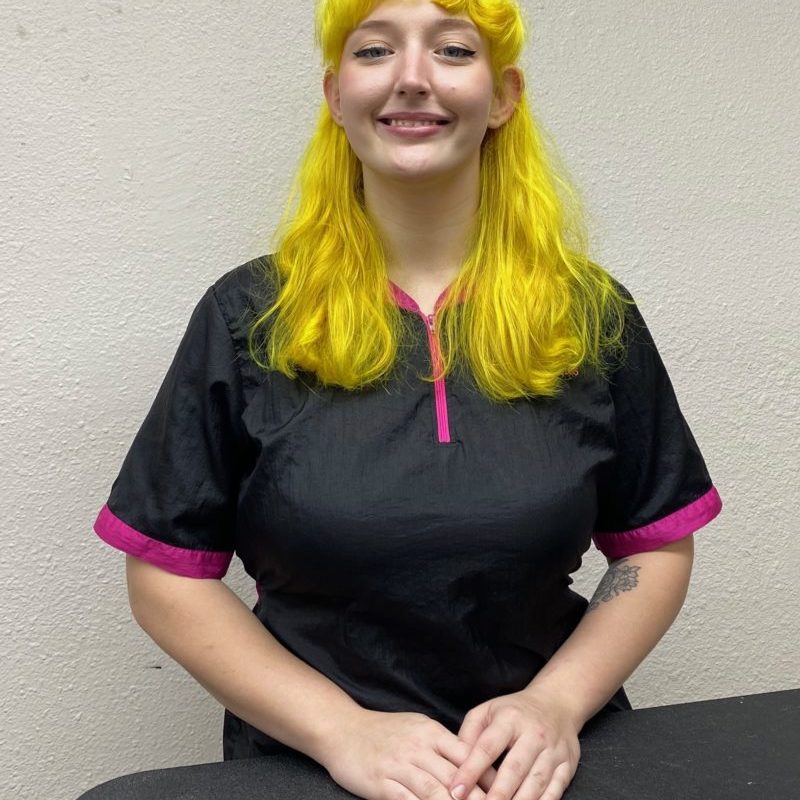 ♥♥♥♥♥♥♥♥♥♥♥♥♥♥♥♥♥♥♥♥♥♥♥♥♥♥♥♥♥♥♥♥♥♥♥♥♥♥♥♥♥♥♥♥♥♥♥♥♥♥♥♥♥♥♥♥♥♥♥♥♥♥♥♥♥♥♥♥♥♥♥♥♥♥♥
Sammi started with ShamPoochies of Pensacola  April, 2021
Sammi has a great passion for grooming. She works during the day and loves studying at night. Around the world, there are many types of grooming applications and techniques which she loves learning about so she can apply them to her own style. Her love for learning is apparent because her technique and attention to detail just get better and better.
Sammi is a creative person and loves new and crazy styles, even with her own hair. She has a special passion for creative grooming. It is exciting for her when her clients request color and crazy hairdos for their family pets.
The grooming salon is Sammi's second home. She is a very kind person and wants the pups in her care to be treated the way she wants her own furbabies treated. She says, "I hope I can become the person my pets believe me to be."
♥♥♥♥♥♥♥♥♥♥♥♥♥♥♥♥♥♥♥♥♥♥♥♥♥♥♥♥♥♥♥♥♥♥♥♥♥♥♥♥♥♥♥♥♥♥♥♥♥♥♥♥♥♥♥♥♥♥♥♥♥♥♥♥♥♥♥♥♥♥♥♥♥♥♥
Check Out
The Rest Of The Staff